Today, the BBC has announced that they are not renewing Jeremy Clarkson's contract after he was involved with a "fracas" with a producer.
Tony Hall, BBC Director-General:
It is with great regret that I have told Jeremy Clarkson today that the BBC will not be renewing his contract. It is not a decision I have taken lightly.
Clarkson is one of three hosts of my favorite TV show, Top Gear. He and producer Andy Wilman are the majority of the creative force behind the show.
It is generally understood that Clarkson was furious that there wasn't a hot meal waiting for him after a day of filming. He verbally, and then physically, assaulted a producer.
Regardless of his behavior before — which has been mired with issues — Clarkson absolutely deserves to be fired. He punched a coworker, and that is not acceptable.
I can't help but feel sad devastated at what we've lost though.
---
When I wrote my eulogy to Final Gear — the site that facilitated me downloading Top Gear — late last year, little did I know that in just a few short months I'd be writing this post, eulogizing the show itself.
I wrote then: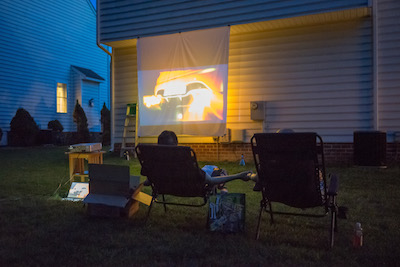 It's become a staple in not only my life, but Erin's as well. Our Sunday afternoons when the show is in season are scheduled around Top Gear. Moreover, when they were starting new seasons (in UK parlance, a "new series") in the summertime, Erin and I threw a "Top Gear Party" every year. We would have all our friends over, grill hot dogs and hamburgers, and once the sun went down, watch the show projected onto the back of our house. Our summers were largely defined by when Top Gear was starting again.
It is impossible to overstate how much the show meant to me. In many ways, when Top Gear was airing new episodes, my life was scheduled around it. Crazy as that may be, it's the truth. That's how much enjoyment the show gave me. I wouldn't say I lived for Top Gear, but you can absolutely say that in many ways my life was lived around Top Gear.
I'm devastated to see it go.
I'm embarrassed to admit that I'm teary-eyed as I write these words. Losing this silly show about three guys having fun with cars feels like losing a dear, dear friend.
---
There have been rumblings about a potential future for Clarkson, Hammond, and May. The Telegraph writes:
It is thought Clarkson may sign for American network Netflix, which is becoming increasingly popular with global TV audiences.
At a glance, that sounds amazing. Netflix has already proven — more than once — that they can facilitate great original programming. In the case of Top Gear, this may be even easier, as it's possible that Clarkson holds some or all of the Top Gear intellectual property. (I'm skeptical, but time will tell.)[1]
I'm hopeful for the future. I'm hopeful I get to see similar work from Clarkson and crew, even if direct-to-video like before. I'm hopeful that whatever comes next may even be better than the Top Gear I know today.
I'm sad there will be no more Top Gear as I know it. But I'm glad that they've left behind such a tremendous back catalog that I can re-watch for years.
I know what I'll be doing this evening.
---
As pointed out by several people on Twitter, including Hannes Hauer, the rights were actually sold to the BBC in 2012. At the time, they signed 3-year contracts; the same ones that are expiring this year. ↩