The first thing you see in the first episode of Letterkenny is this: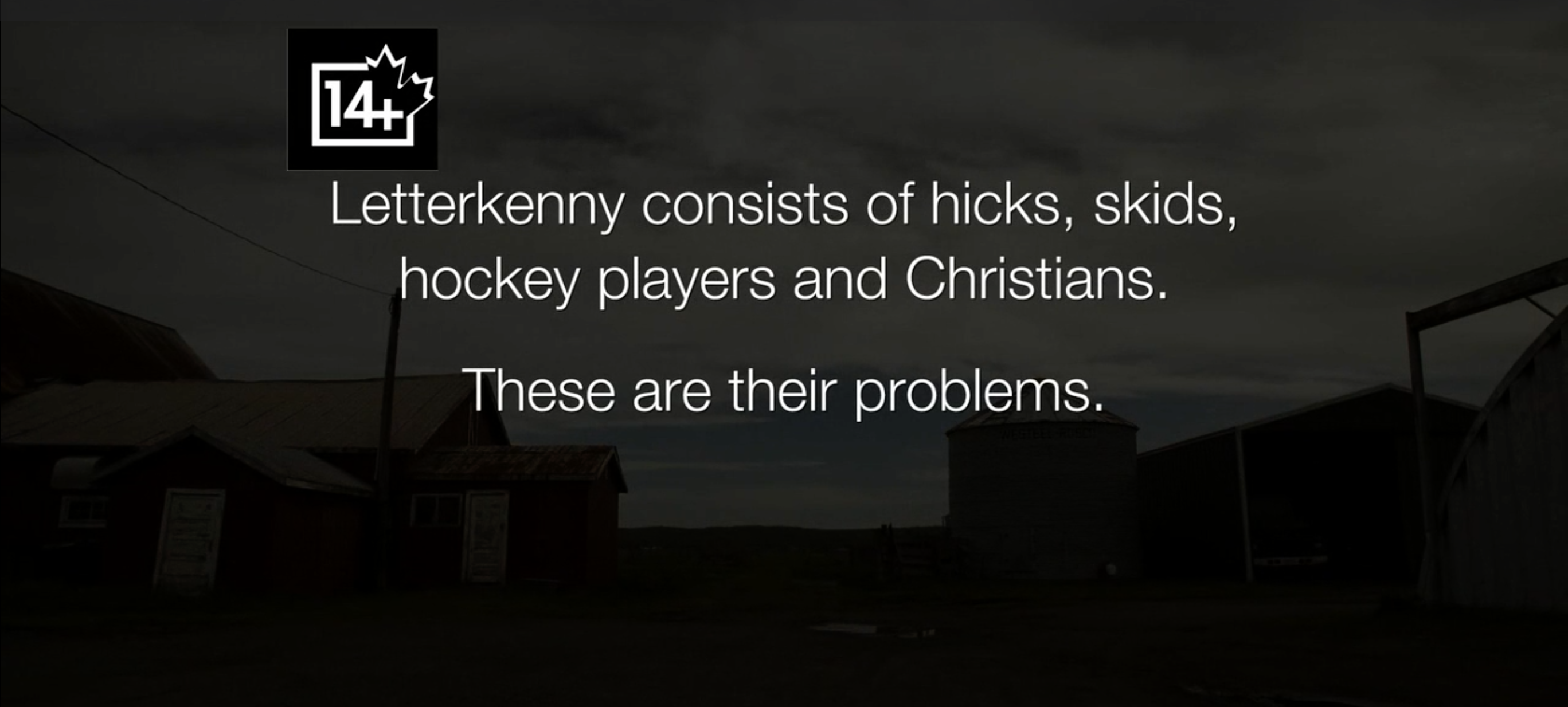 Needless to say, it's an odd way to start a show. Particularly a comedy.
I like a lot of shows that start off rough. The first season of Parks and Rec is awful. If memory serves, the first season of 30 Rock wasn't exactly stellar. Letterkenny, however, had me rolling from the very first scene I saw.
Letterkenny is an extremely smart, extremely well-written, completely silly comedy that I can't say enough good things about. However, I joined Lisa Schmeiser, Philip Michaels, Jason Snell, and Don Schaffner on The Incomparable in trying to sing the praises of this wonderful, goofy show.
If you haven't seen the show, I give it my strongest recommendation. It's weird, so it may not be your cup of tea, but it's delightful. If you want a sampler, you may enjoy this [not aurally work safe] examination of "dad noises".