A brand new version of Peek‑a‑View is rolling out to the various App Stores right now. There's some big new features in this realease, so I wanted to call them out:
‼️ Custom Albums
A frequent request, many users have wanted to be able to select specific photos to show in Peek‑a‑View, rather than relying on an album that was already created. You can now do so with a "Custom Album".
Note that this fancy new feature requires the one-time in-app purchase.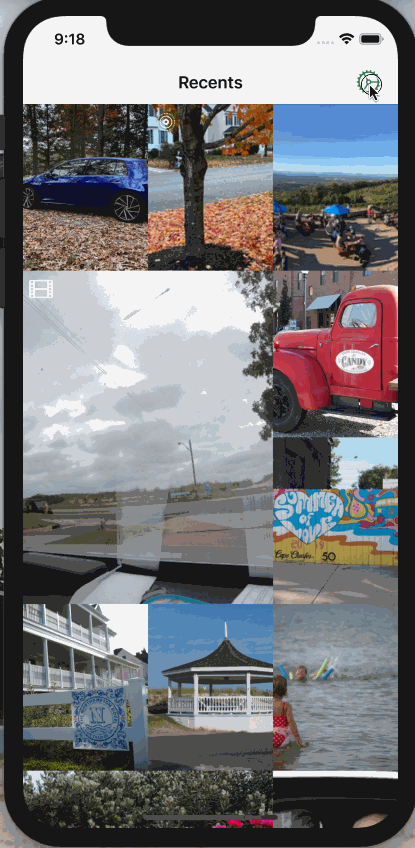 🗂 Browse by Folder
Though a very well hidden feature, it is actually possible to create an entire hierarchy of folders within Photos, and then store your albums within those folders. Previously, Peek‑a‑View would flatten your hierarchy and show you all your albums, regardless of where they live. Now, you can browse the hierarchy to find your preferred album more easily.
🐞 Bugfixes
There were also various bug fixes:
Photos should no longer briefly appear as shrunken when swiping between them
Improved behavior during rotation
No longer shows previews of Live Photos in single-photo view
Improvements to VoiceOver
Fixed a rare crash in the Settings screen
We're in the midst of what is easily the most challenging time of my 38 years. Everyone I know is struggling; some in big ways, some in small. Peek‑a‑View is a small app, but I genuinely hope it can provide a little joy to you and yours during this time.
To everyone that has purchased a copy, thank you! Every little bit helps.
Stay safe. Stay strong.