Curiously, it all started with a trip to Disney World.
We went for my son's fifth birthday. He hadn't been to Disney since he was barely more than an infant. Our daughter, Mikaela, had never been.
Ever-so-independent, even just shy of two years old, Mikaela had strong opinions about everything when she was willing to ride in the stroller. After a few days at Disney, my wife and I discovered what would calm her down: browsing the Photos app on our phones, looking at the pictures we had taken on the trip so far.
This was utterly terrifying.
Photos isn't really designed for this, and makes it possible — if not easy — to delete or edit photos. Given that these were the only copies of photos we had taken on the trip, I was scared that Mikaela would accidentally delete one or more of them.
Once we got home from our trip, I knew which app I wanted to write.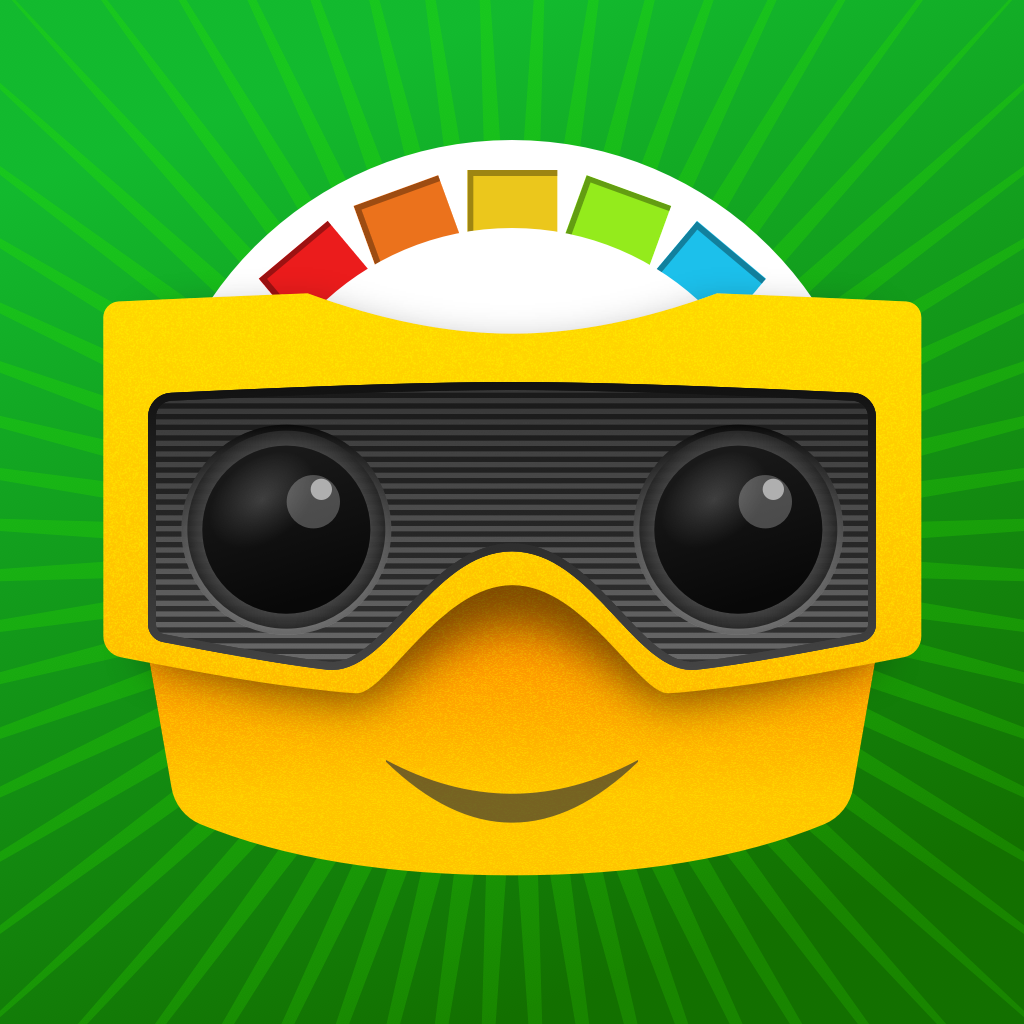 Peek-a-View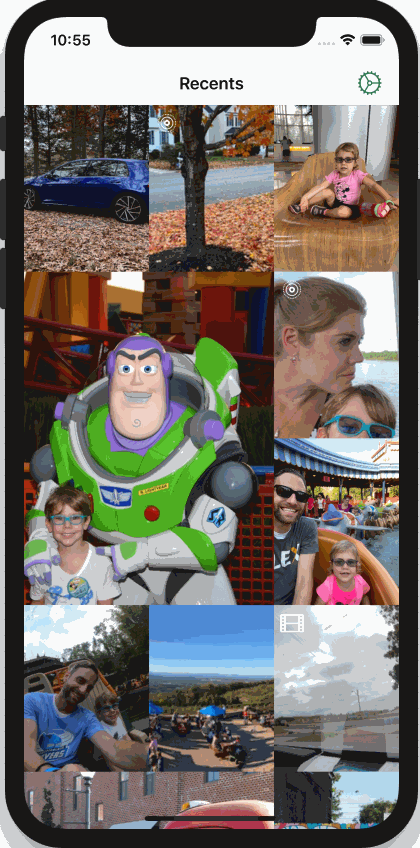 Peek-a-View is, at its core, a read-only photo browser.
It is designed to be safe to hand to anyone, and know that you're not going to need to worry about the safety of your photos.
When paired with Guided Access — the Apple tool that lets you lock your phone into one app — it is the perfect Mikaela-safe photo browser.
Peek-a-View can be used for other reasons though. Perhaps you're showing off a series of screenshots to a client. Perhaps you want to share your vacation pictures with a friend, but only your vacation pictures. Peek-a-View also lets you select a particular album to view, thus limiting inquisitive eyes to only the photos you know are safe.
Purchase
Peek-a-View, like Vignette, has a free tier, with a one-time $5 purchase to unlock more functionality.
Peek-a-View is limited to showing only the 20 most recent media items for free; the unlocked version has no such limit. Furthermore, if you do unlock Peek-a-View, you also get a series of fun alternative icons you can choose from.

Business Casual

Eco Friendly

Flat and Friendly

High Contrast

Trendy
Thanks
I owe a great debt of gratitude to my friends Jelly and Ste. Jelly (of GIFWrapped fame) gave me a ton of technical help, and some design pointers as well. Ste (more at his website) did the app icon, store screenshots, as well as providing many suggestions for Peek‑a‑View's design.
I'd be honored if you gave Peek-a-View a try, and even more so, if you decided to throw a few bucks my way for making it.