From this month's Roundel, the BMW Car Club of America monthly periodical: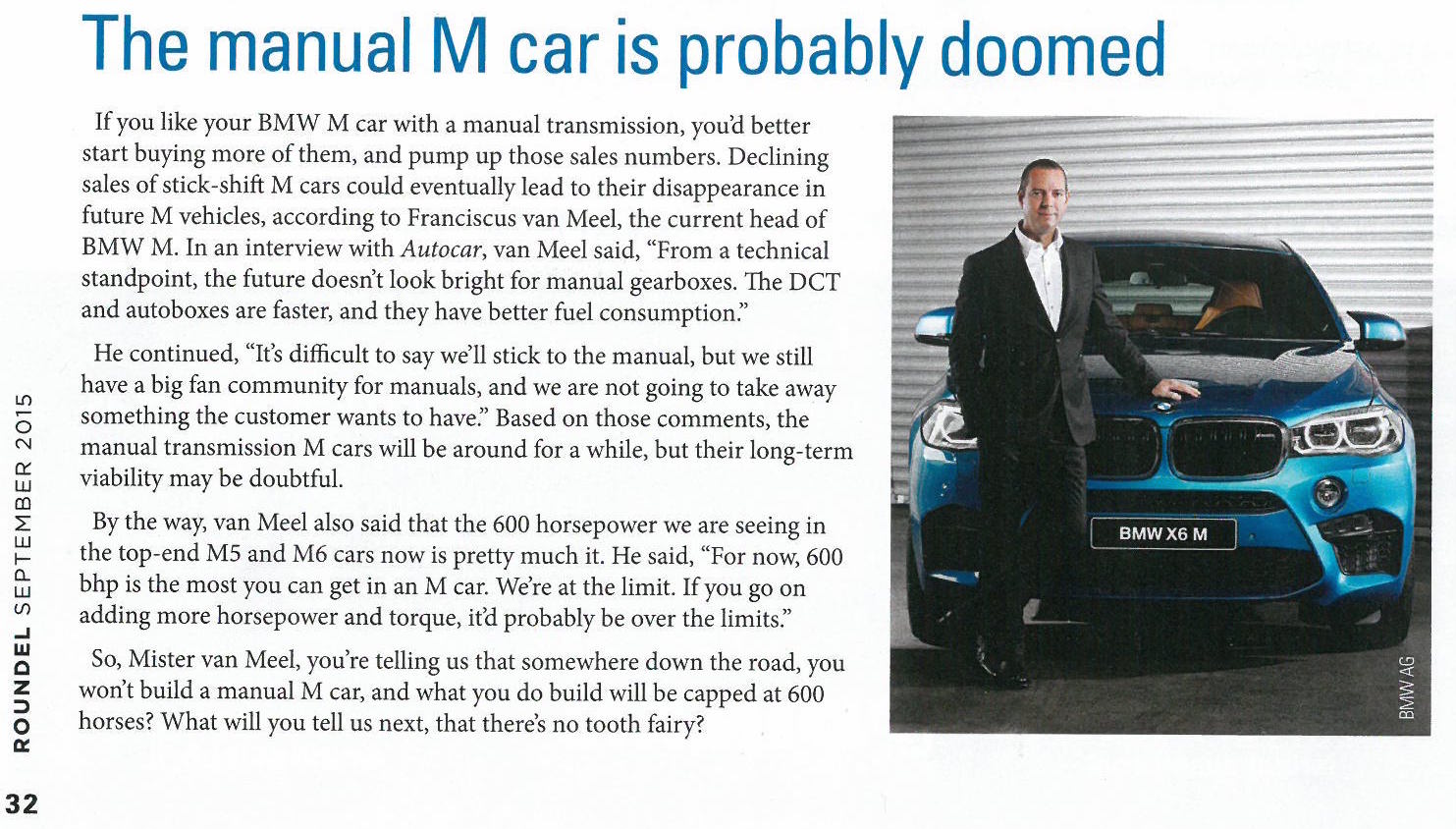 I've spoken previously about my undying love of manual transmissions. I've owned four cars (it's not about color), and every one of them had a manual transmission.
I know that the manual is not long for this world, but that doesn't mean I've accepted it.