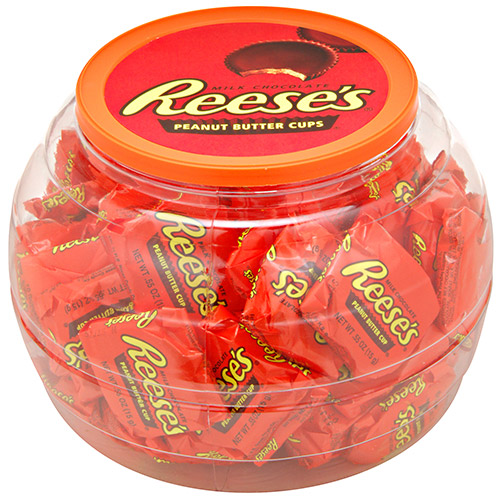 A quick public service announcement.
Every year, around Halloween, Hershey's does a special run of their Reese's Peanut Butter Cups. This run is special because you can buy a batch that are sent directly from the factory to your doorstep. Quite obviously, these Reese's are considerably more fresh than what you would buy in a store. To ensure ultimate freshness, you can even spring for the Coolship option:
We carefully pack your order into an insulated container with a reusable non-toxic liquid ice pack, which maintains optimal temperature during transit. Orders sent via COOLSHIP are shipped Monday through Wednesday, via 2nd Day Delivery, ensuring uninterrupted transport.
Though Reese's cups are not my favorite candy (that would probably be Kit Kat or a Cadbury's Dairy Milk bar), I do quite like them. Even as a non-connoisseur, I can assure you that the fresh from the factory Reese's taste noticeably better. The chocolate is obviously fresher, the peanut butter better. No chocolate is wasted when you peel them away from the wrapper. Wonderful.
So, if you have a Reese's fan in your life, act now and preorder.