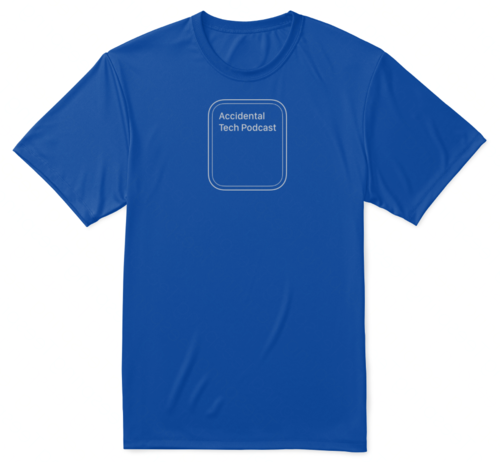 Just like last year, we are selling ATP shirts again this year.
This year, we wanted to make the shirts our most personal shirts yet. Luckily, we (Marco) had a brilliant idea.
This year, we are offering ATP shirts in three collections:
ATP Shirt Sport — Men - Women
The ATP Shirt Sport is printed on breathable, high-performance Hanes Cool Dri activewear. The Sport in blue for men and white for women.
ATP Shirt
The ATP Shirt is printed on tri-blend shirts for men and women or cotton for women. The Shirt is available in black and gray.
ATP Shirt Edition
The ATP Shirt Edition features print in gold-colored foil. Seriously. The Edition is available in black for men and red for women.
We have no idea how these will sell, and in what relative quantities, but we're super-stoked to be trying this out. Credit to Marco for not only having the idea, but to him and John doing the lion's share of the work to make this happen.
For more about the shirts, and for an introduction to the three collections, take a listen to this week's ATP. The shirt discussion starts at 30:00.
Orders will close Wednesday, 6 May. If you do go ahead and place an order, thank you.