Over the years, Square has become one of my favorite companies to watch. They started a couple years ago with a Sandwich video, and a free card reader. The reader worked with your mobile phone to allow for you to physically swipe a credit card and take payments for anything. It was revolutionary. I carried my reader with me for years, despite only taking payments a handful of times.
Today, Square announced $Cashtags. Cringe-inducing name aside, this is extremely clever.
As all of us — myself included — try to figure out how to "monetize our brands", we're all seeking new and different revenue streams. The most popular approach, for individuals, seems to be Patreon. The usual idea is, you ask for people to commit to giving a small amount of money for each thing you create — blog post, song, video, etc.
I like the idea of Patreon quite a lot, but what if you want something that isn't recurring, or perhaps, a little more casual?
Enter $Cashtags.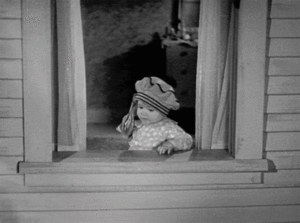 By downloading the Square Cash app, you can claim your own $Cashtag. Once the $Cashtag is set up, you don't need to touch the app again. By using that $Cashtag, anyone can donate to you, or pay you for goods, or services rendered. All you both need is a debit card. Those paying you don't need the app; they can do so via the web.
I've claimed $liss. Feel free to send me all your money. Daddy needs an Apple Watch, right?
I find $Cashtags so interesting because they remove nearly all barriers from getting paid. As I've been fantasizing a lot about ways to parlay podcasting and this website into a job, this fascinates me. Could I make a sustainable business out of $liss? My inclination is "absolutely not", but who knows? With a little work, anything is possible.
Anyone want to take guesses on how long it will take for me to add a DONATE link to the site header?