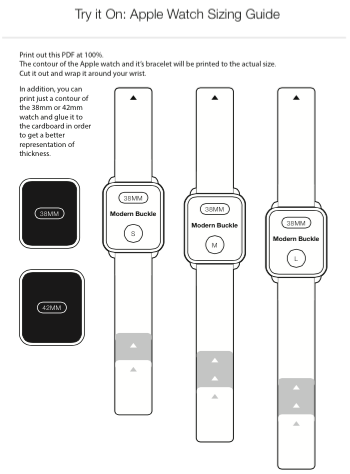 The folks over at Exact Fitness have created a super-useful set of cut-outs that you can print to try on your own faux-Apple Watch.
I have small wrists — I just measured not-particularly-scientifically at 165mm — and I was extremely skeptical they'll support a 42mm Watch. My every day watch, a Timex Weekender, is 38mm.
Thanks to these nifty cutouts, I was able to see that the 42mm is probably better, and if not, is at least in the running.
Either way, who doesn't like a little bit of arts & crafts?
(Link via Rob Rhyne)